Follow these instructions to import a Test, Survey, or Pool in Blackboard. The instructions are first presented in a video format, with written instructions to follow.
On the Control Panel, expand the Course Tools section and select Tests, Surveys, and Pools.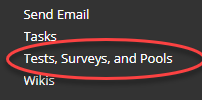 On the Tests, Surveys, and Pools page, select the item you want to import, e.g., Tests.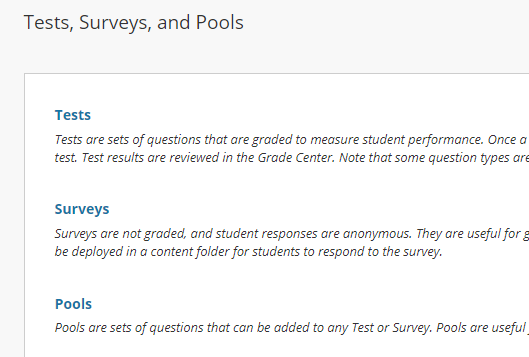 Click on Import Test

NOTE: This option is dependent on what was selected from step 2, e.g., Import Pool.

If a test, survey, or pool isn't listed, be sure to click the Show All button at the bottom right corner

On the Import page, click on Browse My Computer and choose the import file and click the Submit button.

NOTE: Refer to the following article to deploy the test after it has been imported, https://easternct.makekb.com/entry/664/.