On the Control Panel, expand the Course Tools section and select Tests, Surveys, and Pools.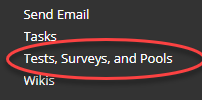 Choose one of the options to export, e.g., Tests.

Click on the chevron icon of the test that needs to be exported and click Export to Local Computer.

NOTE: The file export will be saved to the Downloads folder.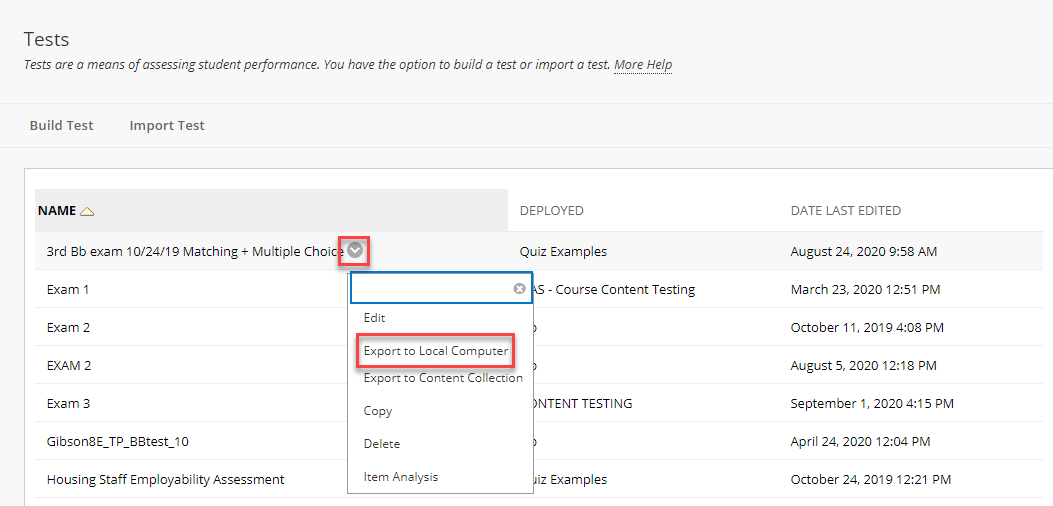 NOTE: Please refer to the following article to import a test, survey, or pool in Blackboard, https://easternct.makekb.com/entry/611/.