Deploy a Test in Blackboard
Navigate to a Content Area where the test is to be deployed (Assignments, Course Documents, etc.)
Ex:
Hover your cursor over the Assessment button.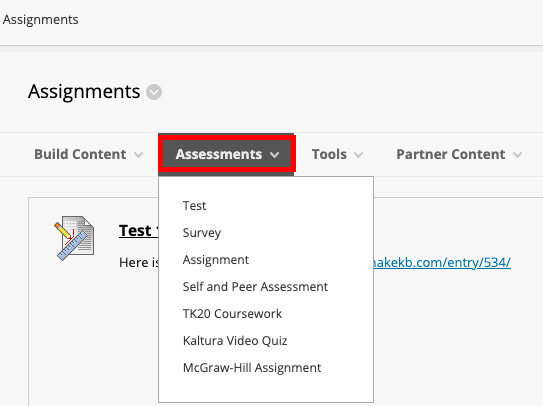 Click on Test.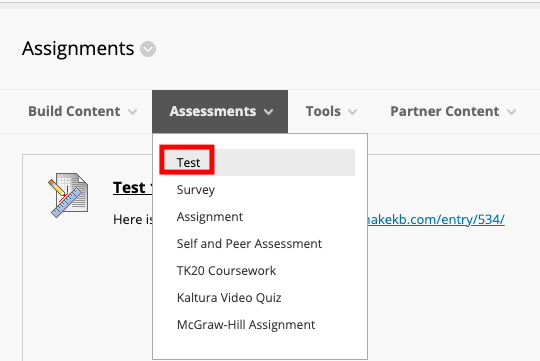 Click the title of the test you created
Click Submit.

NOTE: You will then be directed to the Test Options page.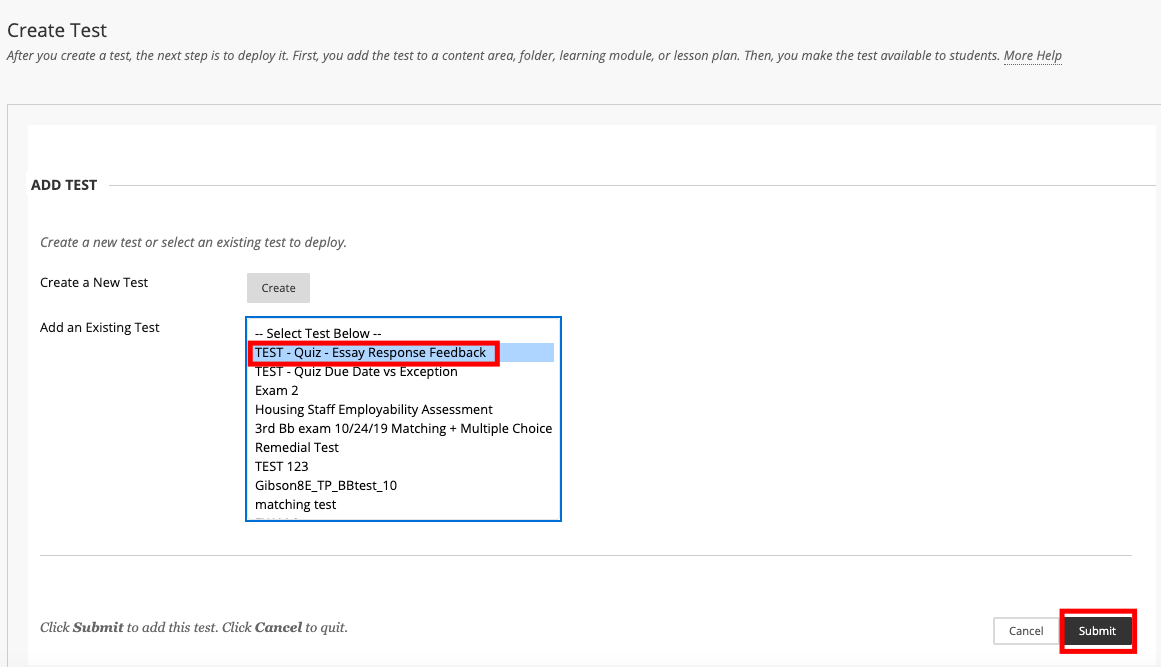 You can modify the name and description of the test (optional).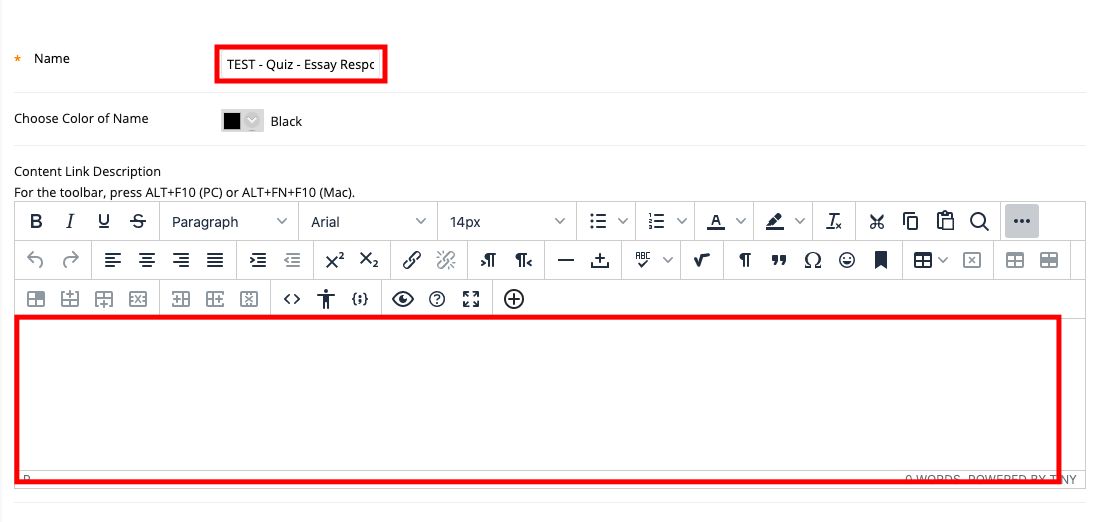 Click the Yes radio button next to the Make the Test Available option setting.

Add or adjust any additional test settings (optional).
Click Submit.

---