Faculty can use Panopto to enable students to record or upload short videos and share them with the class. The instructor must have previously configured their Blackboard course according to Article 463: Configure Your Blackboard Course for Panopto Use. Once configured, the instructor creates an assignment folder according to the instructions below.
How to create an assignment folder with Panopto:
Click on the Panopto course menu option

NOTE:

The tool may have been given a different name, e.g., Video Lectures or Course Videos

Click on the Gear icon

Click on the Create Assignment Folder link
Click the X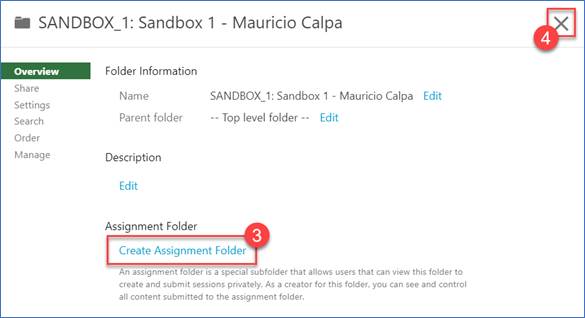 The assignment folder is now available for students to record and upload their videos.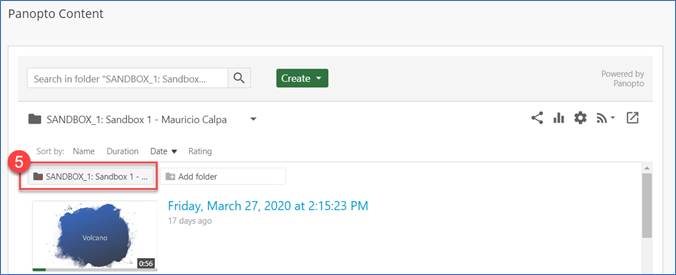 How to rename the assignment folder:
Click on the assignment folder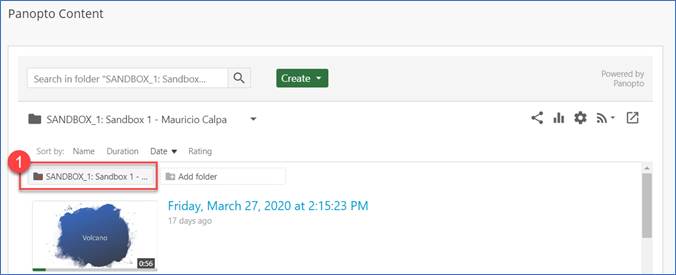 Click on the Gear icon

Click on the Overview menu option
Click the Edit link of the folder's name within the Folder Information section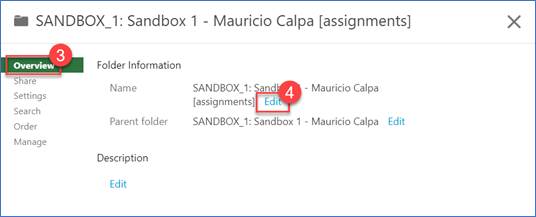 Click Save after renaming the folder
Click the X to exit the settings area

How to manage the settings for the assignment folder:
Click on the assignment folder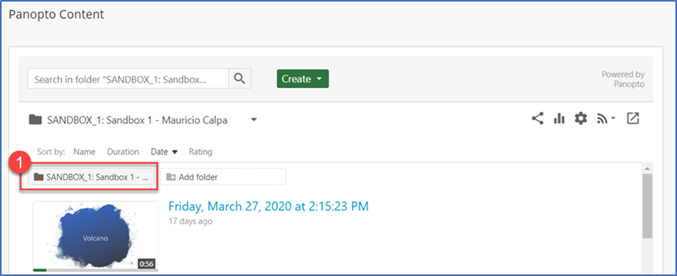 Click on the Gear icon

Click on the Settings menu option

Adjust the settings to suit the needs of the course

Click the X to exit the settings area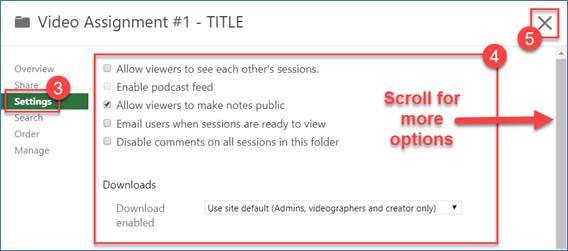 Faculty who would like to have the assignment folder connected to a gradebook column in Blackboard should use the instructions below:
https://support.panopto.com/s/article/Assignment-Submission-Workflow-in-Blackboard
Article ID: 550
Last updated: 30 Sep, 2020
Revision: 4
ITS -> Center for Instructional Technology (CIT) -> Lecture Capture (Panopto) -> Panopto Video Assignment Folder - Enable Students to Submit Videos to Blackboard
https://easternct.makekb.com/entry/550/