OneDrive Files On-Demand helps you access all your files in OneDrive without having to download all of them and use storage space on your device.
With Files On-Demand, you'll see all your files in Mac Finder. New files created online or on another device appear as online-only files, which don't take up space on your device. When connected to the Internet, you'll be able to use online-only files like every other file on your device.
Before you begin - do you have Mojave?
To access Files On-Demand for Mac, you'll need to update the operating system to the latest version of Mac OS Mojave 10.14.
If you need an upgrade, please contact the Eastern Helpdesk. The Helpdesk will determine which way to upgrade the OS.
Set up OneDrive
Once you have Mac OS Mojave, click the search tool.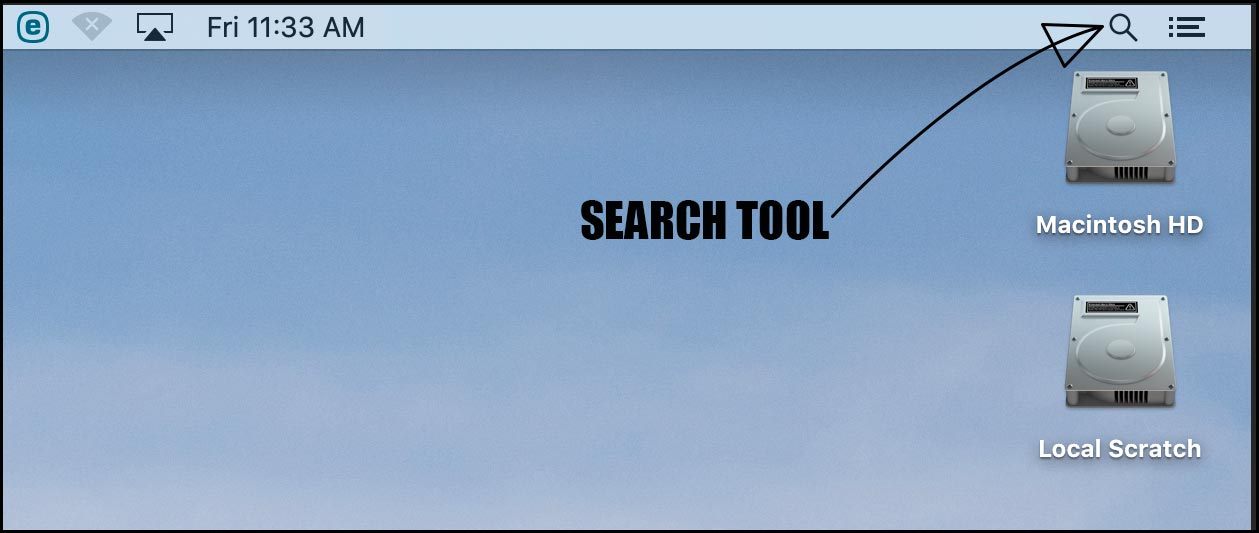 Use the search tool and search for OneDrive. Click the OneDrive app icon.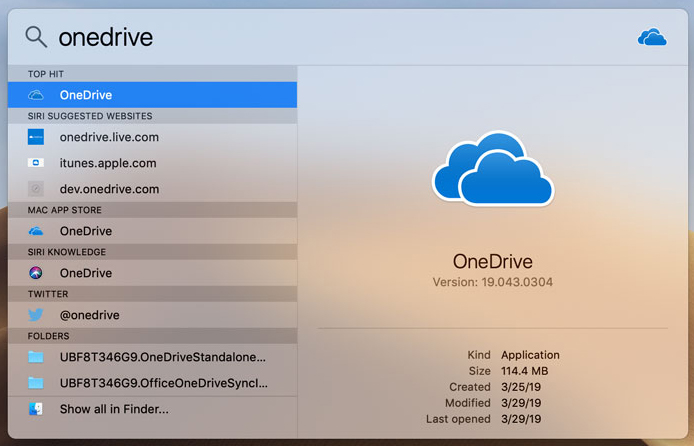 In the Microsoft OneDrive window, enter your Eastern email.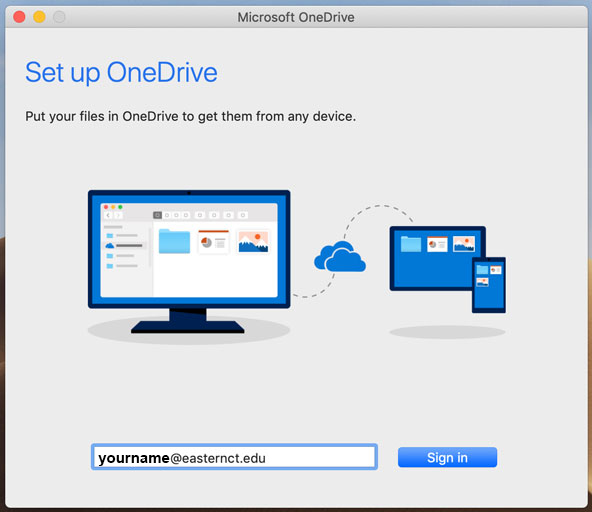 Enter your Eastern password.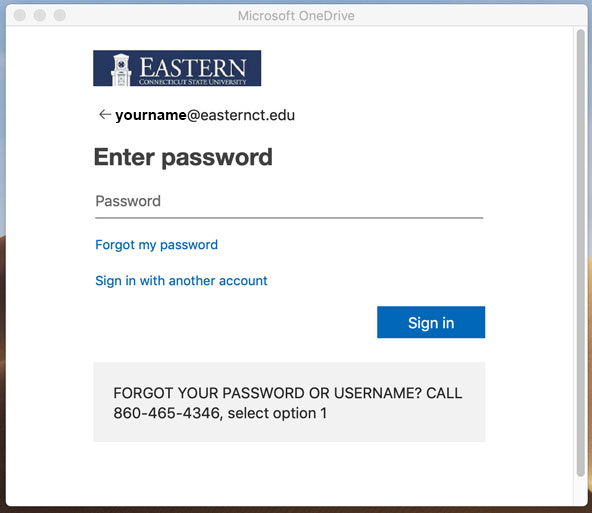 Click Next to acknowledge the creation of the OneDrive folder on the desktop.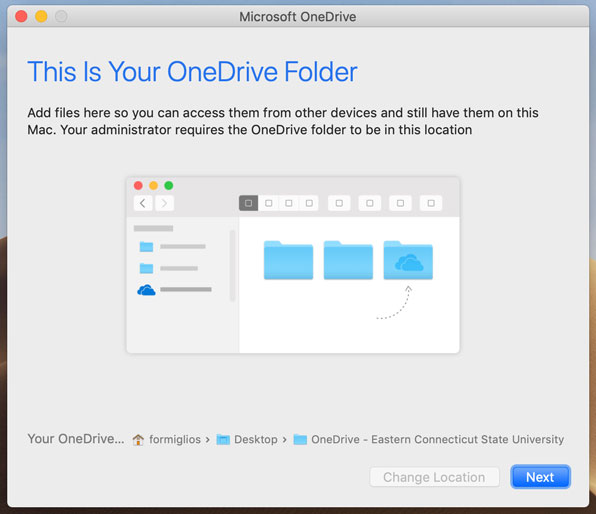 Click Next to acknowledge that your OneDrive files on Demand is done.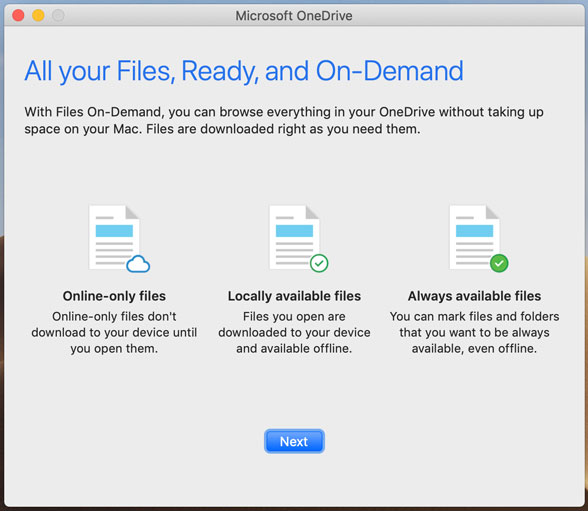 Click Open my OneDrive - Eastern Connecticut State University folder.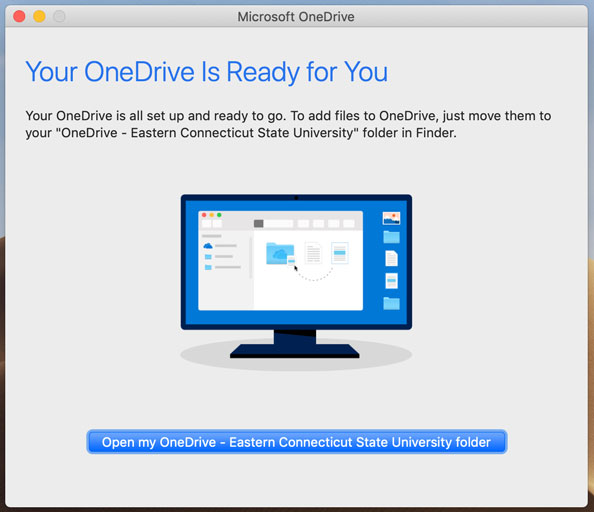 A shortcut will also have been created in your sidebar.

Files On-Demand Icons
Blue cloud icon
A blue cloud icon next to your OneDrive files or folders indicates that the file is only available online. Online-only files don't take up space on your computer.
You can't open online-only files when your device isn't connected to the Internet.
Green tick icons
When you open an online-only file, it downloads to your device and becomes a locally available file. You can open a locally available file anytime, even without Internet access.
If you need more space, you can change the file back to online only. Just right-click the file and select "Free up space."

Green circle with the white check mark
Files that you mark as "Always keep on this device" have the green circle with the white check mark.
These always available files download to your device and take up space, but they're always there for you even when you're offline.